2020年9月
SY2020-21 Our August Activities-
FLEA MARKET DAY-this event is a fun way to integrate student's study of coins and money. They also learn about ways how they can  help the earth through reducing , reusing and recycling: students even create items out of recycled and reusable materials which they can sell to one another and have fun together. 
JR EIKEN TEST- our school encourages students to take this English test to check their progress and improves their comprehension. CONGRATULATIONS TO OUR EIKEN JR PASSERS!JOB WELL DONE!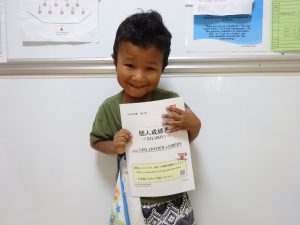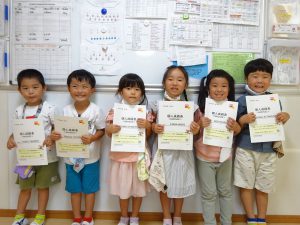 OUTDOOR ACTIVITIES- because of the outdoor heat and humidity, we tried to limit the time the children spend outside.
SAFETY CLASS- The children were introduced to the different emergency alarms such as flood, tsunami, fire and earthquake. They were also taught what to do in case of each emergency.
2020年9月2日